Testimonials provide an unbiased view as to our ability to exceed expectation. Thank you to our clients who took time to say some lovely things about us.

The Stour Academy Trust
"Joining a new MAT I thought it essential to take the supportive team at SBM Services and the SBM Toolkit with me from a previous MAT. Their wealth of knowledge and experience is invaluable.
The toolkit in particular we have found useful to allow us to fully embed rigorous systems and processes in place. There were a few minor adjustments unique to our Trust which we required to make the support staff salary cost calculators work even better for us and SBM Services were more than happy to make these adjustments to allow us to use resources to our own requirements. Its great to have an easy to use bank of documents rather than always starting from scratch"
Thomas Cullen, Director of Finance (Kent)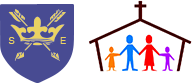 The Federation of St Edmund's & St Joseph's Catholic Primary Schools
"I would thoroughly recommend the support provided by SBM Services and the SBM Toolkit. A swift and friendly response to queries or problems is always received.
I have found the policy tracking tool really helpful. It is quick and easy to update as policies are approved and provides a really quick reference point as we approach each governing body meeting so policies that need updating/reviewing are easily identified. Once set up it is a real time-saver.
The catering trading accounts tool is excellent and proved invaluable when estimating costs to see if it was feasible to bring the catering provision in house. It has been equally effective when monitoring costs this year to evaluate the savings made since taking responsibility for our own school lunches."
Joanne Herlihy, School Business Manager (Suffolk)